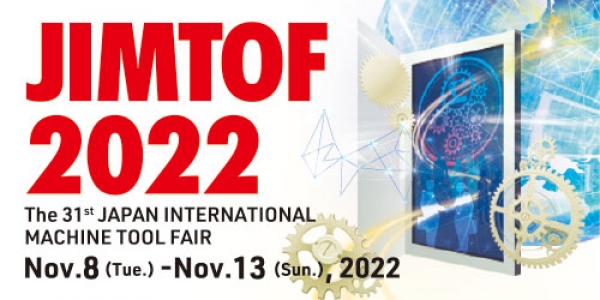 Name : JIMTOF2022
Period : 08/11-13/11
Time : 9:00-17:00
13th, until 16:00
Venue : Tokyo Big Sight Inc
Official Website
Booth number: W2056
2022/02/10
Notice of tool holder price revision
Dear Partners.

Thank you very much for your kindly support always.
As mentioned in the title, we have decided to change the price.
We have continued our corporate efforts due to so aring material costs, heat treatment costs, and increased distribution costs, but it has become difficult to maintain the prices, and we will change the prices from April 1st 2022.


1.Tool holders in general
3% to 20% UP

2.Accessories in general
3% to 25% UP


We will continue to strive for further quality improvement, and we appreciate your understanding and cooperation.

SHOWA TOOL CO.,LTD.
2022/02/09
Greetings for the 50th anniversary of foundation
Thank you very much for your kindly support always.

Showa Tool Co., Ltd celebrated 50th anniversary on February 9, 2022.
We would like to express our sincere gratitude to all the customers and related parties who have supported us in various ways so far to celebrate this memorable 50th anniversary.
Our company was reorganized from its predecessor Hiromi Kogyosho into Showa Kikai Kogyo Co., Ltd. in April 1954 and was established as a manufacturer specializing in tooling.
It became independent as Showa Tool Co., Ltd and in April 1984, a new factory was established in Tottori prefecture and started operation.
In 1987, Showa Shoji Co., Ltd. was merged to establish an integrated manufacturing and sales system, which continues to this day.
For the last 50 years, we have always been working as a tooling manufacturer to improve customer satisfaction.
We will continue to improve customer satisfaction and contribute to society in the next 50 years.
Keeping in mind the history that our seniors have built over the last 50 years, executives and employees will do their utmost to develop human resources who will lead the next generation and create a vibrant company in order to create a bright future.
We will also aim to create new corporate value unique to the company.
We look forward to your continued guidance and encouragement in the future.


February 2022
Showa Tool Co., Ltd.
President and CEO : Keiko Izutani